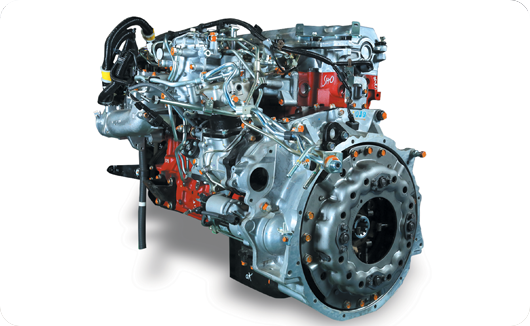 Transfer of the latest technology is an on-going process, which ensures that the basic components of all the Hino vehicles are of the highest quality in every sense of the word.
Euro Emission Standard
Environment is major area of concern today the world over. The problem has attracted attention in Hino too. Hino as responsible corporate citizen is using the power of superior Japanese technology in step with the expansion of exhaust emission regulation.
All Hino engines being assembled in Pakistan comply with Environment friendly Euro 2 and Euro 3 emission standards. As a leading manufacturer of diesel vehicles, Hino has taken diverse measures to preserve the global environment in not only its products but also its corporate activities in general while contributing to the development of people's lives and society as a whole.
Hinopak is backed by nearly 90 years of Hino's Experience and research, setting many new standards in transportation with supporting corporate activities, constantly contributing to the development of people's lives and society as a whole.
Hino – from generation to generation, believes in the transfer of Superior Japanese Technology. With strict quality control and constant supervision of Japanese experts, landmark technologies have been successfully transferred from Hino Japan to Hinopak in the past and will continue to do so in the future.
Hinopak, therefore is a technological advanced company, which believes only in employing leading experts for the development of new technologies to serve customers better.
Hinopak is proud to unveil its latest range of vehicles Hino 500 Series trucks, Dutro Light Duty truck and new buses that are in line with global Euro emission standards making Hinopak the first Pakistani commercial vehicle manufacturer to introduce a complete range of environment friendly vehicles.
Hinopak's plants are equipped with the most advanced facilities for vehicle assembly and the fabrication of bus body and other specialized super structure. Apart form being a prime force in the field of medium and heavy vehicles, Hinopak is a pioneer in engine and axle assembly.
Thus continuous efforts, innovative technology has made Hinopak a trusted market leader.